The International Authors Forum (IAF) is excited to present our guest panellists at our Creating a Living: Artist's Resale Right online event. John Degen, IAF Chair, will be hosting this event.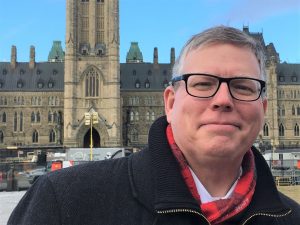 John Degen is a novelist and poet with three published books. He is Executive Director of the Writers Union of Canada and IAF Chair; advocating for the rights and careers of over 700,000 authors around the globe. His work for authors has taken him to the Supreme Court of Canada (twice), Canada's Parliament, the World Intellectual Property Organization (WIPO) in Geneva, and the European Parliament in Brussels.
Panellists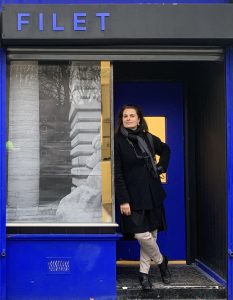 Rut Blees Luxemburg
Rut Blees Luxemburg's work as an artist and photographer concerns the representation of the city and the phenomenon of the urban. Her work ranges from large-scale photographic works, public art installations and operatic mise-en-scène. She has recently completed a major public artwork for the façade of Westminster City Hall: The Silver Forest. Rut is a Reader in Urban Aesthetics at the Royal College of Art and is founder and co-director of an experimental art production space, FILET.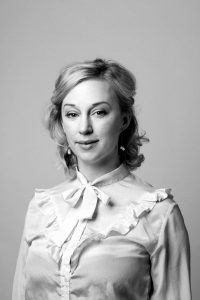 Sofie Grettve von Rosen
Sofie Grettve von Rosen has a law degree from London School of Economics, specialisation in EU law. After having worked with contentious litigation in London, Sofie spent a few years in New York and Paris before returning to Sweden in 2010 to study for a Masters in Cultural Policy. She is currently managing the resale right work at the Swedish Collecting Society Bildupphovsrätt (formerly BUS). Prior to starting her position at Bildupphovsrätt, Sofie worked as a lawyer for the Swedish Artists Association where she was responsible, among other things, for negotiating and implementing the agreement for originators' right to compensation between the Swedish state and representatives for visual artists.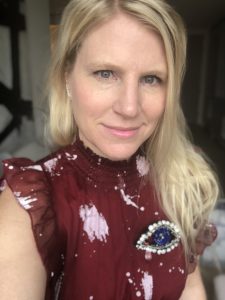 Janet Hicks
Janet Hicks is Vice President and Director of Licensing at Artists Rights Society (ARS), the US collective management organisation (CMO) for managing the intellectual property rights of visual artists and serves on the Executive Committee of the visual arts arm of International Confederation of Societies of Authors and Composers (CISAC), known as the International Council of Creators of Graphic, Plastic, and Photographic Arts (CIAGP). She is also the ARS representative for the International Federation of Reproductive Rights Organisations (IFFRO). She has an MA in Art History and is also a curator and advocate for emerging contemporary and outsider artists at her art gallery, One Mile Gallery.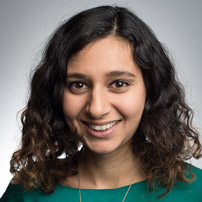 Reema Selhi
Reema Selhi is the Legal and Policy Manager at the Design and Artists Copyright Society (DACS), the flagship visual rights management organisation in the UK, where she lobbies on behalf of visual artists to champion their contribution to the UK's creative industries. She was instrumental in launching DACS' campaign, 'Fair Share for Artists', and she regularly speaks on sustainable policies for artists in the UK and in international forums such as WIPO.
Reema advises DACS on matters of copyright and the Artist's Resale Right, and delivers copyright workshops to artists and art students. Outside of her role at DACS, Reema sits on the Board of a-n, the Artist's Information Company and is Vice Chair at the Alliance for Intellectual Property. Reema holds degrees from University College London, Central St Martins School of Art and Design (UAL) and BPP Law School.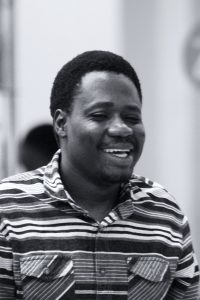 Edward Waddimba
Edward Waddimba is a self-taught, versatile artist who apprenticed under the late Fabian Mpagi Kamulu. His practice has attracted a number of commissions and employment to a number of local art collectives in a bid to discover opportunities out of what seems to be misfortunes using alternative materials for art for environmental protection. His work spreads across a varied range of genres, from drawing, painting and collage, to multimedia, sculpture and craft making, with special interest in functional art that can easily be appreciated by the local community. He has participated in a number of international and local panel discussions, workshops and exhibitions as a solo artist, part of group and an art collective.
Edward is a cultural entrepreneur and is also currently the President of Uganda Visual Artists and Designers Association (UVADA), an Honorary Member of the Uganda National Culture Forum (NCF), Chairman of the newly formed East African Visual Arts Council (EAVAC) and Chairman of the Arterial Network Uganda affiliate.
You can register for this event here.
For more details, or if you're having issues registering, contact Athanasios.Venitsanopoulos@internationalauthors.org.