Similarly to many countries, Australia has seen intense discussion of copyright reform over the last few years.
After directing the Productivity Commission to conduct an inquiry into Intellectual Property Arrangements back in 2016, the Government issued its response to the Productivity Commission's report in August 2017 and its Copyright Modernisation Consultation Paper in March 2018. It followed this up with round table consultations and is currently considering submissions from stakeholders, before external reference groups are mobilised.
So, where are we up to? What's sorted; what's left on the table and what are we still talking about? Here's a snapshot of the main current copyright issues in Australia.
Parallel Importation Restrictions are on the back-burner, on the proviso that industry continues to improve the supply chain. In order to avoid legislative change, Government will want to continue to be satisfied with excellent availability and competitive pricing of books.
Our Safe Harbour scheme has been conservatively expanded to apply to educational institutions, libraries, key cultural institutions and organisations assisting persons with a disability. The ASA is pleased that the expansion of safe harbour did not include other kinds of service providers such as content aggregators, search engines and social media platforms.  Having vigorously opposed the extension of safe harbour to commercial platforms, the creative sector welcomed this moderate expansion.
A review of The Code of Conduct for Collecting Societies has been concluded. Our CEO participated in the external reference group to review the Code. While the review revealed a high level of compliance with the Code, it also resulted in increased pressure on collecting societies to be transparent and accountable. The ASA looks forward to simplified and accessible information on distribution of payments from the collecting society relevant to our members, Copyright Agency.
Marrakesh Treaty: The Copyright Amendment Disability & Other Measures Act 2017 passed in December 2017 to implement Australia's obligations under the Marrakesh Treaty and improve access for the print disabled. Industry is working hard to make "born accessible" a reality for Australian readers with a print disability. An on-going working group, the Australian Inclusive Publishing Initiative, has been set up to facilitate the exchange of information, ideas and strategies to progress the Marrakesh Treaty's implementation in Australia.
Copyright exceptions, 'Fair Use' and Orphan Works: The potential introduction of 'fair use' has been vigorously debated in Australia. The Australian Digital Alliance, Google and Wikipedia, among others, all campaigned for its introduction. We're pleased that the Government has signaled that Fair Use is off the table (for now) provided that progress is made on other ways of modernising Australia's fair dealing exceptions.
As a follow-up to its recent Copyright Modernisation Consultation Paper, the Government proposed models for further discussion regarding:
more flexible copyright exceptions:
a new fair dealing exception for quotation
a new fair dealing exception for education / illustration for instruction
a new fair dealing for incidental or technical use
a new fair dealing for library and archive use
a new fair dealing for certain Government uses
a prohibition on contracting out of copyright exceptions; and
orphan works.
These remain 'live' issues for reform.
The ASA supports a new exception for quotation if it can be appropriately defined and qualified by 'fairness' factors.  We also support a new limited liability scheme to allow use of orphan works provided that a diligent search is first conducted, users attribute authorship, users enter details of use onto a register and reasonable compensation is available should the rights holder be found. The stand against any further exception for educational purposes, however, remains firm. Australia's existing educational statutory licence scheme makes such an exception unnecessary and confusing.
Next up will be organising external reference groups to debate the above points, although it's possible an election this year may slow this process down.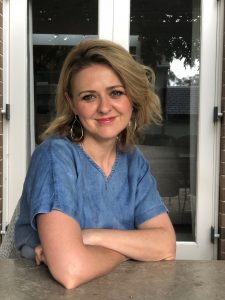 Olivia Lanchester is the Legal Services Manager at the Australian Society of Authors (ASA). Previously, she worked as an intellectual property lawyer in private practice and as a freelance editor. She runs the ASA's Contract Assessment Service, helping writers and illustrators to optimise their publishing contracts. Olivia is deeply interested in copyright reform and helps to coordinate the ASA's advocacy.